Travel Supreme Supreme rvs for sale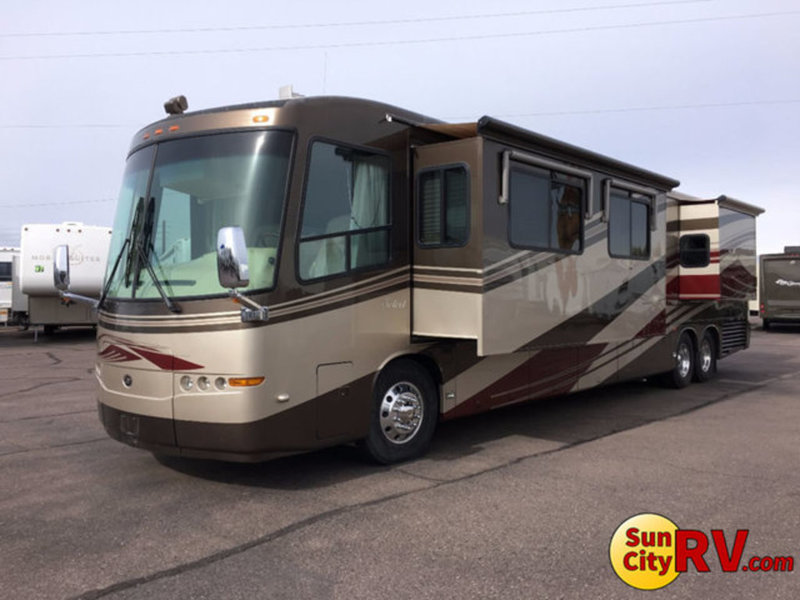 $150,000
Peoria, Arizona
Category Class A
Length 45
Posted Over 1 Month
2006 TRAVEL SUPREME Travel Supreme Supreme Select 45DL14, Sun City RV is proud to present this 2006 Travel Supreme Select 45 DL14Stock#: D5481 One look inside and it's easy to tell why the Select Series is the only choice in first-class travel. Exquisite interiors feature all the comforts you'd expect in your dream home on the road. You might not want to leave your splendid Select motorhome. Everything has been tastefully designed for even the most meticulous tastes from ceiling lighting to marble and carpet flooring and everything in between. It's spacious enough to entertain a crowd and small enough for a dinner and movie for two. All this and much more to see down at Sun City RV!Exterior FeaturesGVWR: 44,600 lbsUVW: 38,280 lbsLength: 44'11''Cummins 500 HP EngineAllison MH4000 TransmissionEqualizer Hydraulic Leveling SystemOnan Quiet 12.5 Diesel Generator100 gal. Fresh Water Tank Capacity60 gal. Gray Water Tank Capacity60 gal. Black Water Tank CapacityPass-Through Basement StorageBasement Slide TrayAwnings (Patio - Door)Slide ToppersDirect TV (HD) Wineguard SatelliteExterior OutletsExterior LadderExterior ShowerExterior SpeakersExterior RCA HD TelevisionInterior FeaturesVinyl/Mirrored CeilingTile in Kitchen/BathroomLG Combo Washer/DryerGranite Counter + TabletopsLED LightingTile in Kitchen and BathroomCook Top Stovetop 2 BurnerResidential GE Profile 2 Door Refrigerator with Ice MakerGE Profile Microwave3 Air ConditionersDeep Bowl Kitchen SinkLP, CO & Smoke DetectorsSide/Back Up Cameras and Monitor46" HD Smart TV in Living Area32" HD Smart TVDVD PlayerVHS PlayerAM/FM RadioCD PlayerCobra CB RadioSurround SoundDesk Pull OutHide-A-Bed Sofa with StorageLeather Captain Seats (Pilot & Co-Pilot)Leather Euro Recliner with Elevated FootrestKing Sized Bed w/ StorageVanity MirrorEnclosed Shower with SkylightToilet with Foot FlushBathroom SinkVanity Light in BathroomDay/Night ShadesYou have many choices when it comes to buying an RV or trailer and we appreciate you considering us for your next purchase. At Sun City RV we take pride in offering a great selection of quality pre-owned inventory that have been thoroughly inspected for safety concerns. DO LIKE WHAT YOU SEE? Do not miss your opportunity to own this RV and secure it today by providing Sun City RV with a 100% refundable deposit. Financing is always available at on approved credit and with flexible lender options let us help you secure a competitive low interest rate loan. Feel free to complete our secure online credit application to obtain credit approval.At Sun City RV we take the worry out of buying a used RV or trailer. We would be more than happy to accom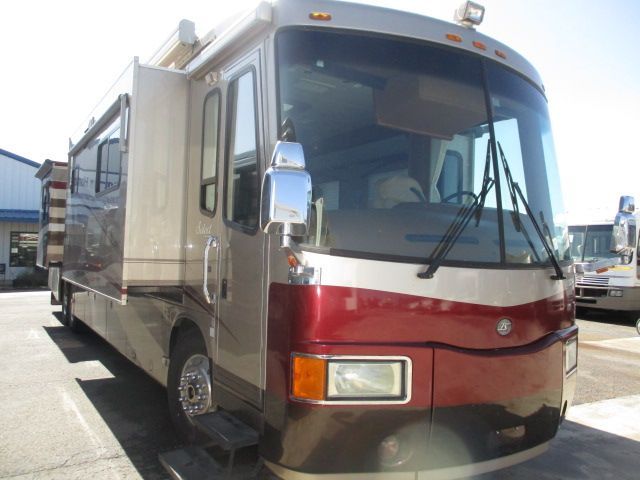 $104,999
New Braunfels, Texas
Category Class A
Length 45
Posted Over 1 Month
2004 Travel Supreme Select 45DS, Stock Number: D201NB45' 2004 Travel Supreme Select 500Hp Cummins w/4 Slides.This 2004 Travel Supreme Select has a 500Hp Isx 12L I6 Cummins Engine On a Spartan Chassis, Air Bag Suspension, Exhaust Brake, 4 Slide-outs, Onan Diesel Generator, 3 Ducted Air Conditioners, Levelers, Double Door Side by Side 110V Residential Refrigerator, In-Fridge Ice Maker, Automatic Main Awning And Slide/Door Awnings, Washer/Dryer, Backup Camera, GPS System, Inverter, Satellite Dish, Outside Entertainment System, 2 TVs, DVD Player, Satellite Radio, Outside Shower, Convection Microwave, 2 Burner Range. Enjoy the high quality of this luxury motorhome. Let's go RVing!FOR MORE INFO CONTACT US AT [email protected] OR CALL 1-800-755-4775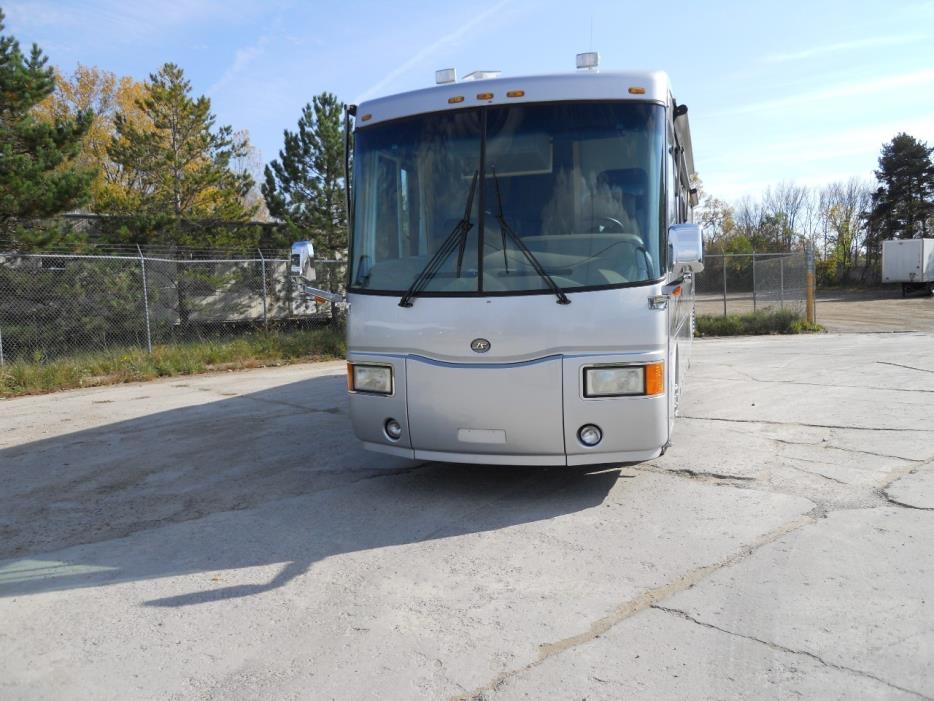 $72,500
Sarasota, Florida
Category Class A
Length 40
Posted Over 1 Month
If you're in the market for a Class A Diesel coach without wanting to pay a ton of money for a quality coach then this is the one for you. The mileage is original and low at 67,870. This coach has had meticulous care. Anything that was needed to be taken care of was, immediately. Had some LED lights installed recently by an RV dealer and his comment was, "this is the most pristine 2003 coach I've ever seen". Some of the features of this coach are:7.5 Onan Generator with low hours3 slide-outs2 roof mounted AC/Heat unitsSleep Number Queen size bedSleeper Love Seat new in 2016New recliners in 2016Auto-level system Air RideSpartan chassis (with complete Spartan checkup, front to back)400 HP Cummins ISL Engine (No DEF required)Tons of storage in the basementand much, much more.
$13,988
Seffner, Florida
Category 5th Wheels
Length 40
Posted Over 1 Month
2001 Travel Supreme M40 RLTSO, VinylOutside ShowerBeigeOven (Conventional)Jacks (Electric)Standard TelevisionQueen BedAwning Patio ManualTileMicrowave - ConventionalOakA/C Roof (2)CarpetAlloy WheelsWhiteNo PetsRefrigerator (2) DoorLaminateBatteries - StandardNo SmokingVinylStandard Mattress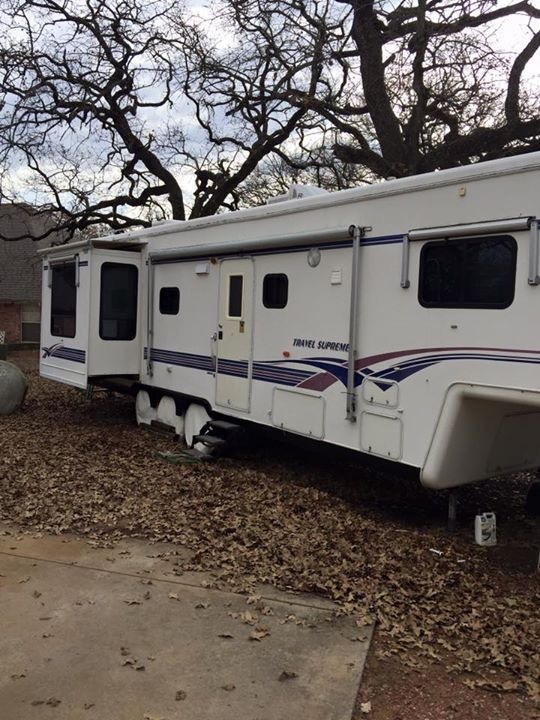 $16,000
Pilot Point, Texas
Category 5th Wheels
Length 36
Posted Over 1 Month
This is a 36RLTSO (36' Rear Living Triple Slide out) fifth wheel travel trailer. Living room has an upgraded sleeper couch and a rear entertainment center. Kitchen & dining area have a table with 4 chairs, convection oven, hardwood floors & cabinets, 3-4 burner gas stove/oven along with a stainless steel full size refrigerator/freezer. Bedroom has a queen size bed with under bed storage, full closet along width of trailer, cabinet storage & vanity area. Bathroom has tub/shower combo with skylight and separate toilet area. Washer & dryer also included. Two air conditioners. Awnings over windows/slideouts.
$131,850
Kings Mountain, North Carolina
Category Class A
Length -
Posted Over 1 Month
2005 Travel Supreme Travel Supreme 45DS, Call for details. ; ; ; ; ; ; ; ; ; ; ; ; ; ; ; ; ; ; ; ; ; ; ; ; ; ; ; ; ; ; ; ; ; ; ; ; ; ; ; ; ; ; ; ; ; ; ; ; ; ; ; ; ;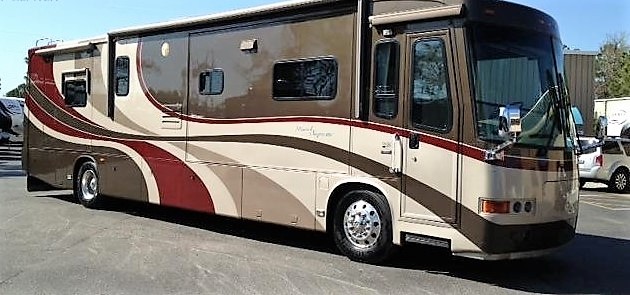 $109,000
Canyon Lake, California
Category Class A
Length 41
Posted Over 1 Month
Or a Package Deal : Model 40DS04 w\ Jeep Wrangler: $119,000 Jeep ($12K) Patriot Breaking system $3.5k installed  Avail March 10th. Titles in hand and motivated to SELL! My wife and I loved owning this Coach. It is a pleasure to traveling in and will take you anywhere you want to go in our beautiful Country!. But now its time to sell. This Coach Listed for over $376,000 when it was New. It is in outstanding condition, and you wont be disappointed! Have service records, and all documentation of every system. 400HP ISL CUMMINSAllison TransmissionSpartan Chassis Full Air-Ride Onan Quiet 8000 Diesel Generator2000 WATT InverterHYDRO HOT Hydronic furnace and hot water heater - Unlimited Hot waterEqualizer Hydraulic Leveling System - One touch!Beautiful "all wood" Cabinetry.All Nickel Hardware, and fixturesBack Up Cameras and Monitor with AudioPower Front Visors for passenger and Driver2 stage Engine BrakingDocking LightsCruise Control – Smart WheelMirrors (Power W/Defrost)Powered passenger foot restFiberglass RoofFull body paintPower Cord Reel for 50 AMP100 gal. Fresh Water, Black 60 gal, Gray 60 galPower patio Awning with remotePass through Basement Storage Basement Slide TrayLighting in all basement storage compartments2 Air Conditioners\heat pump. (Ducted)Exterior Shower (hot and cold)Cedar ClosetsLG Combo Washer/Dryer (works great!)31 HD TV Living Area. 27 HD TV Bedroom3 TV locations – Outside Patio, Mid-ship, bedroomHD Satelite System installed (needs to be upgraded)Air Hose with 50ft hose and attachments and 2 each power outlets in patio baySide-by-Side door Refrigerator, Freezer, ice makerDouble filtered water for ice and drinkingLED Lighting Tile in Kitchen & BathroomTile in Kitchen/BathroomGranite Counter & dinning w\ 4 chairs Cook Stovetop 3 BurnersGE Profile Microwave &  Conv ovenDeep Bowl Kitchen Sink with granite coversVanity Mirror with stoolCeramic toilet, 2 Bathroom SinksPull Out Hide-A-Bed Sofa with StorageQueen Sized Bed with StorageLeather powered Captain Seats & Co-PilotLeather Euro Recliner with Footrest W\ Fantastic Full built-in DeskLP, CO & Smoke DetectorsVanity Light in BathroomBlue OX tow system - Awsome!Solar Battery ChargerPowered Roof Vent W/Rain SensorFront 2 tires 3.5 years old, Back 4 tires 2.5 years old, Coach Batt 3 years oldLLC Transferable if desired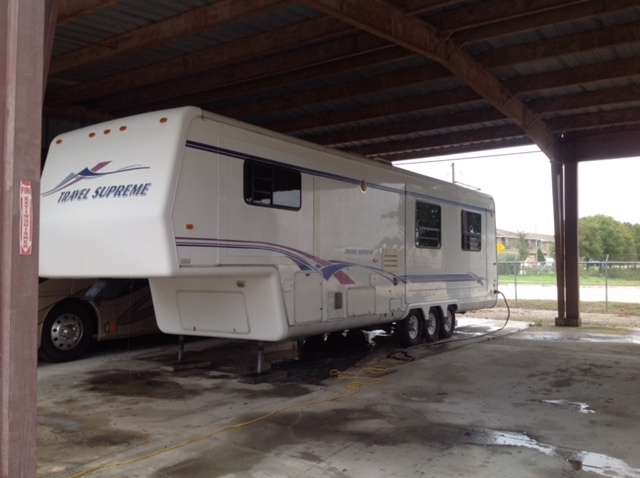 $18,500
Largo, Florida
Category 5th Wheels
Length 36
Posted Over 1 Month
For sale well maintained 2001 Travel Supreme RLTSO. This a triple axle unit that pulls very easy and has great stopping power with the smooth ride. Three slides, 15000 Central/Ducked /AC, Furnace 13000 BTU, Washer Dryer Combo never used, Flushing toilet with large holding tank, Gas/electric 8 cu ft refrigerator, Gas cook top, Microwave/Convection combo, Waste water holding tank and fresh water tank, TV's, AM/FM Cassette Stereo with TV Booster, Electric Front jacks, Stabilizer Jacks, Auxiliary battery, 24' Awning, Battery charger w/voltage converter, 2400 watt inverter, Cabinetry Upgrade, really makes it nice, Ceiling Fan, LP Bottles with change over, LPG Gas/Smoke dectors, Luggage rack with ladder, Power slide for living room, dining and bedroom with spare motor, Spare tire w/carrier. This unit has been used very little and always stored under cover for Sun Protection. New tires on trailer, axles recently repacked and cleaned and roof just resealed.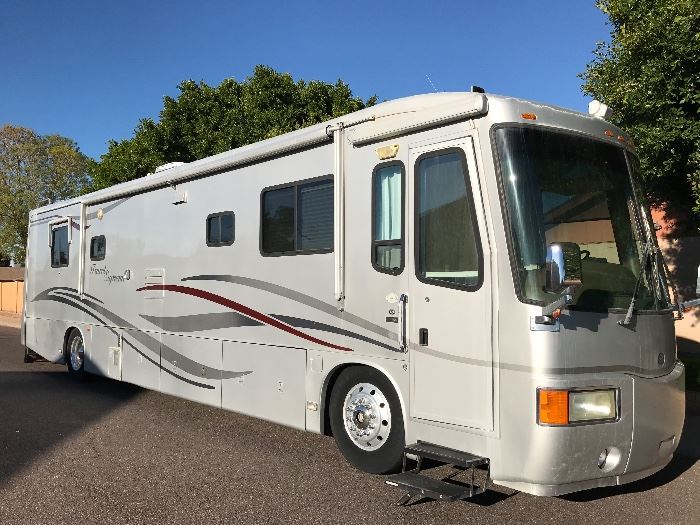 $9,995
Phoenix, Arizona
Category Class A
Length 40
Posted Over 1 Month
2002 Travel Supreme TR_SUP 40' Bankston Motor Home with only 125,000 miles! This RV will be sold at a Live Estate Auction in Glendale Arizona on Saturday February 18th 2017RV Features:2 Street Sliders, extra deep, Spartan Mountain Master GT chassis with IFS, 400HP Cummins ISL Engine with Jake Brake, 7.5kw Onan Quiet Diesel generator upgrade, Duel 15kw heat pump/air conditioners, ALL NEW BATTERIES JUST INSTALLED! and so much more!VIN#1904 4VZBR549X2C041904Serial # MA0369 4TKMH40D20369Auction Location:5217 W Dahlia Drive, Glendale AZ 85304Cross Streets - (51st Ave and W Sweetwater) Please park on the street. Do not block neighbors' drives!For Complete Auction Details: /AZ/Glendale/85304/1418415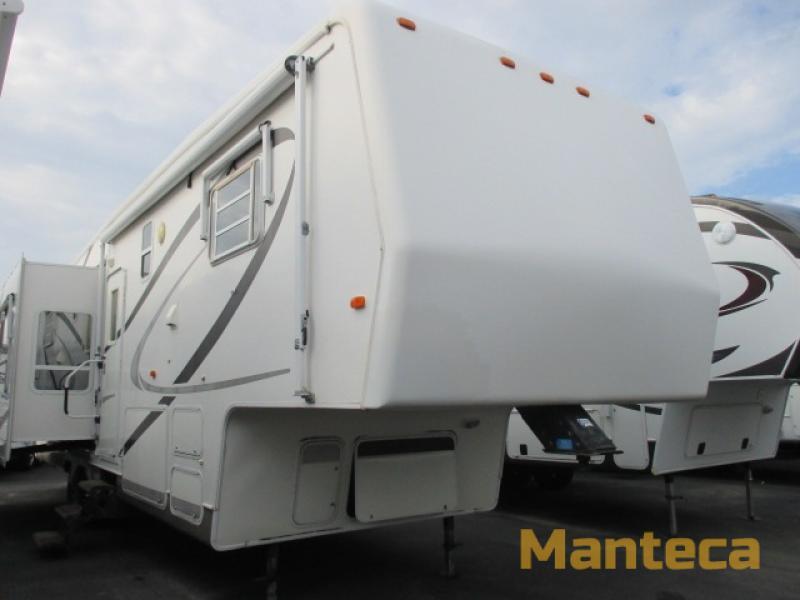 $29,995
Manteca, California
Category 5th Wheels
Length -
Posted Over 1 Month
2006 Travel Supreme Travel Supreme 34RLTSO, Call for details.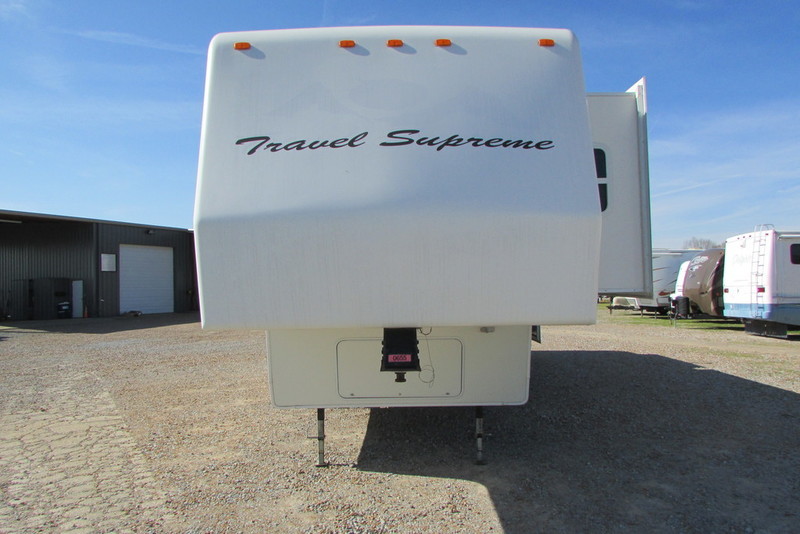 $35,000
Madison, Mississippi
Category 5th Wheels
Length 38
Posted Over 1 Month
2006 Travel Supreme Classic 38SLQS1 Travel Supreme Fifth Wheel,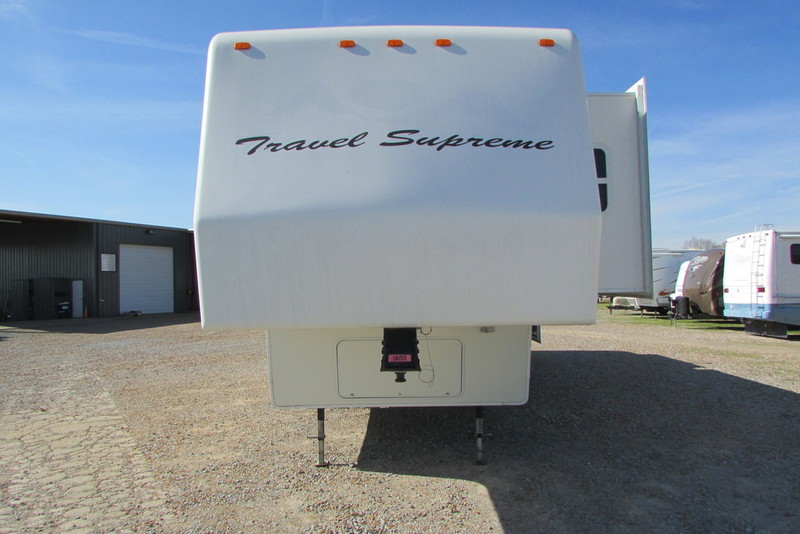 $35,000
Madison, Mississippi
Category 5th Wheels
Length 38
Posted Over 1 Month
2006 Travel Supreme Classic 38SLQS1 Travel Supreme Fifth Wheel,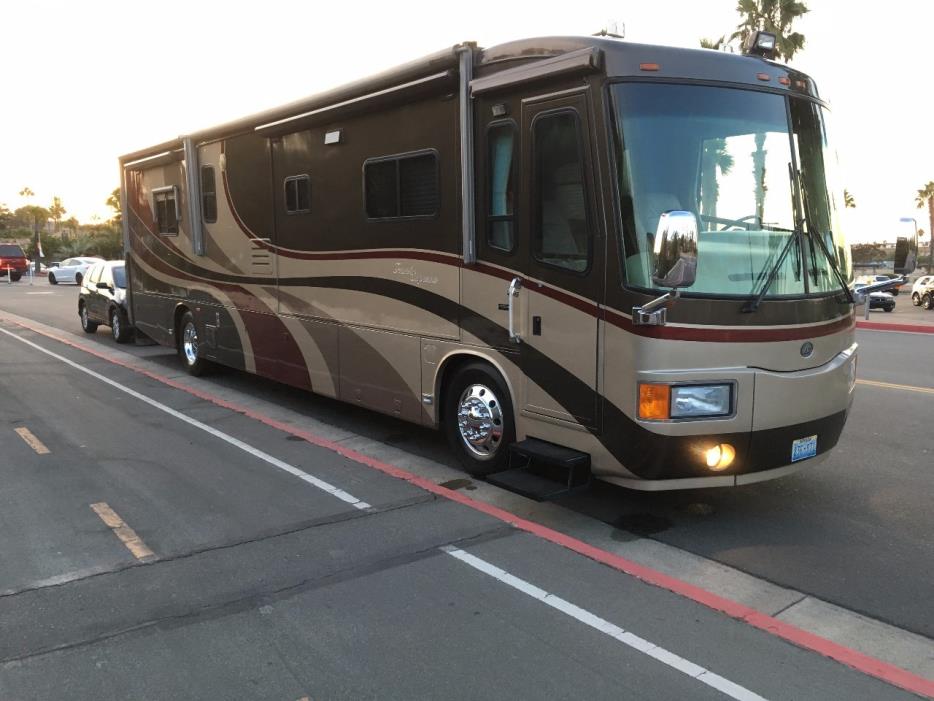 $111,999
Huntington Beach, California
Category Class A
Length 40
Posted Over 1 Month
This diesel pusher coach is in excellent condition and has been garaged during storage.  Full body paint on this coach. The Travel Supreme is a very luxurious coach, they are one of the top of the line diesel pushers on the market and once you see it you can tell why. This coach has a great floor plan, it has 4 slide-outs which give you a very spacious living area. This coach is so smooth and powerful it is truly a pleasure to dream!   42,000 MILES, SPARTAN chassi.  Full Air-Ride  ENGINE: 400HP ISL CUMMINS Turbo Diesel 4 Slide Outs 8 KW Onan Diesel Generator w/ auto Start Alcoa Wheels Hydraulic Leveling Jacks 2 Ducted roof A/C's HYDRO HOT Hydronic furnace and hot water heater! 2 large powered Patio Awning Awnings over windows 2000 WATT Inverter NEW updated Samsung LCD Flat Screen Tv's  in front 24" LCD TV In back bedroom Full HD Direct TV Satellite system, new updated Pioneer Dash Apple Play Stareo System,  DVD Player AM/FM Stereo Rear Vision Camera with monitor, Side by Side Refrigerator W/ Ice maker Tilt and Telescopic Steering Wheel Cruise Control Leather Captains Chairs (powered with passenger foor rest) Couch (folds into Bed) Full built in desk opposing sofa has a big storage drawer under it. LP Stove Microwave Convection Oven, Stacking Washer and Dryer Full pass through Basement Storage w/ slide-out tray Tow Hitch AND MORE....Please call  if you have any questions. The coach is located in Hutington Beach, Ca Private Party Interior pictures to follow..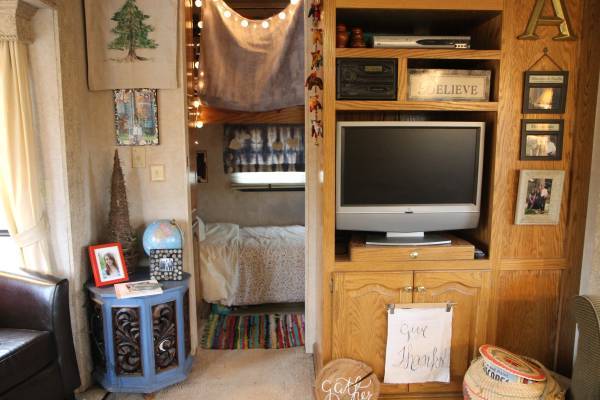 $27,000
Ellenboro, North Carolina
Category 5th Wheels
Length 40
Posted Over 1 Month
This 5th wheel is a must see. 2 bedrooms, 3 slide outs, arctic package, hardwood floors, washer/dryer combo, and the list of great features go on. This would be a great RV to park and use as a park model. The list price on this 5th wheel was $88,750. I currently owe $27,000. I am asking $27,000 or best offer. More pictures are available.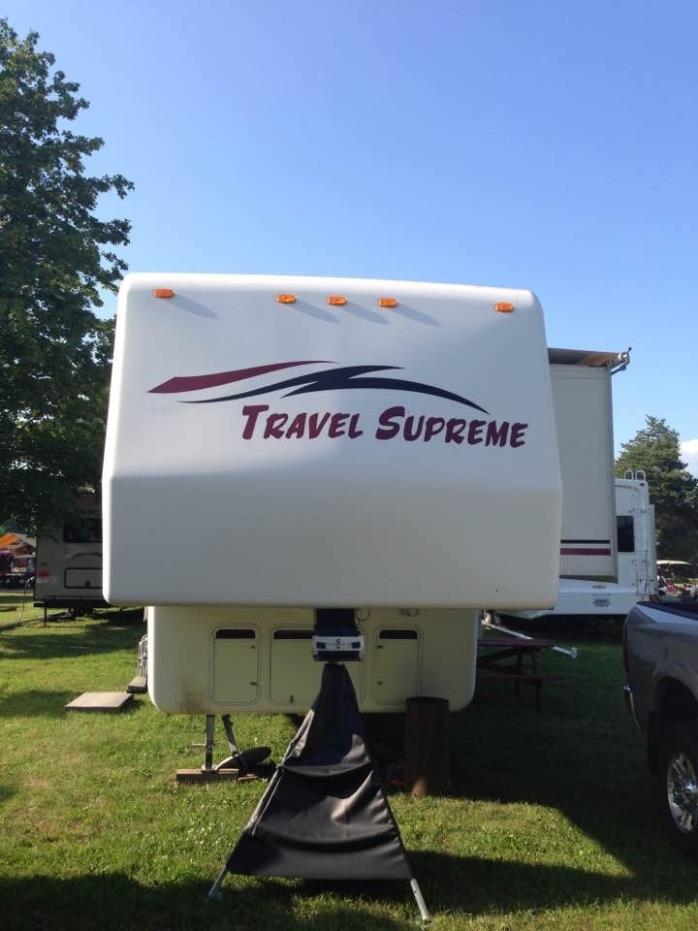 $14,000
Okeechobee, Florida
Category 5th Wheels
Length 40
Posted Over 1 Month
This is a very nice and maintained 1999 40 ft Travel Supreme fifth wheel, it has had new rubber on roof five years ago, new seal on super slide, new furnace last winter(42000 btu) and new converter last winter . This fifth wheel has Three slides, it is triple axle all new tires this summer, also has two AC units, dark tint Windows, washer and Dryer . This is a very nice fifth wheel for the price and the size. I will be selling EVERTHING that I use with it. Tri pod, tire covers, 24k slide hitch, 100lb propane tank and 2 -40lb propane tanks. Also available is a 2014 F 350, 6.7 diesel super duty with black leather interior and two tone silver and grey exterior. I am selling fifth wheel for $14,000 OBO and Truck for $43,500 OR I will sell as package deal for $54,000 OBO The only reason for the sale of these two is I no longer will be traveling for work and am Down sizing. Please feel free to contact me with any questions or offers.